A Revolution in Transportation Efficiency
As you would expect with a GPS navigation solution we can help your drivers avoid getting lost. But, that's just the start.
CoPilot Professional's true value is in improving the efficiency and productivity of your entire mobile workforce.
By leveraging our integrated turn-by-turn navigation, offline routing optimization and mapping platform, you can make intelligent business decisions based on historic and current in-field activity.
---
Improve Overall Fleet Operational Efficiency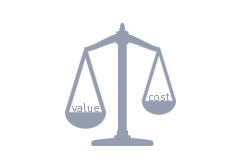 Reduce annual out-of-route mileage by 5 to 10%
Automation of appointment address entry to eliminate manual error
Intelligently deploy/redeploy resources based on availability or location
The ability to download and optimize multiple appointment stops
Application and mapping installed on the device for better navigation consistency
Designed specifically to provide mobile workers with a non-distracting navigation experience, in turn improving driver safety
---
Make Precise Time Windows a Reality
Generate 1 hour or less time windows
Improve first-time delivery success with accurate ETAs and smaller, precise time windows
Optimally re-sequence stops to satisfy pre-defined Service Level Agreements
Improve driver productivity by servicing more appointments or deliveries/pickups per shift
---
Rely on Truck-Specific Routing
Improve driver safety – 50% of accidents occur when drivers are lost
Developed in conjunction with the world's leading truck manufacturers
Improve safety compliance, avoid costly fines and vehicle damage with truck specific routing
Generate optimal routes based on vehicle height, length, width, weight/axel, weight and load type
Learn More
---
Improve and Monitor Driver Performance
Decrease time to productivity for new or contract drivers by up to 90%
Enables monitoring of current driver location, next appointment and ETA, OnDemand
Provides enhanced guidance for improved driver safety
---
Ensure True Route Compliance
Unique capability syncing the back office and the vehicle
Maintain operational and accounting consistency throughout the transportation lifecycle
Replicate routes planned in back office applications in-vehicle
Mentor driver behavior with tools to compare actual vs. planned routing
Manage a mobile workforce by route exception
Obtain significantly more precise real-time and historic out-of-route mileage reports
---
Customize and Connect Navigation with Business Applications
Over 250 API function calls to pass information between applications
Seamless integration with other field service, proof-of-delivery and mobile workflow applications on the device
Straightforward, highly configurable navigation enabling greater control
Connect to back office scheduling, planning or information systems
---
Avoid Routing Latency and Expensive Data Costs
Cut substantial costs - Off-board navigation apps can consume ½ MB of data per mile, per vehicle
Use of built-in GPS receiver and maps stored on-board prevents consumption of expensive mobile data
On-board (offline) navigation enables quick route calculation and automatic re-route calculation locally on the device for best performance
No reliance on mobile data for navigation so drivers have directions even in areas of patchy coverage