Our Tools are Designed to Maximize Mobile Worker Efficiency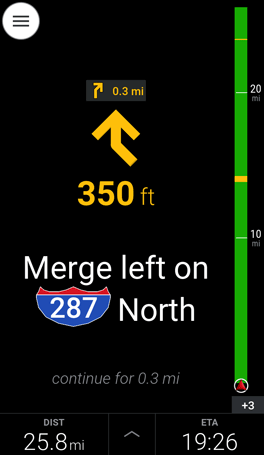 CoPilot Professional is a software platform designed for GPS navigation customisation and routing optimisation. Compatible with handheld, tablet, laptop or online terminals, it enables enterprises to deploy integrated, commercial grade, turn-by-turn GPS navigation as part of a mobile workforce strategy.
An offline solution, mapping data is stored on the device, utilising the GPS chipset for navigation. CoPilot Professional optimises performance and reliability while removing any reliance on data downloads for navigation. CoPilot Professional contains a comprehensive Software Developer Kit (SDK) consisting of hundreds of APIs that provide seamless integration with online device field service, proof-of-delivery and other mobile workflow applications.
The SDK also maintains a link between CoPilot Professional remotely in field, with job management and tracking services in the back office. Real-time data such as current location and ETA at next appointment can be accessed and assessed by back office management.
CoPilot® Truck, integrated GPS navigation for trucking fleets is also available.