Embedded, Connected Navigation and Route Optimization
At Trimble MAPS, we understand that navigation and routing optimization form a component of total end to end mobility workforce solutions.
Working with leading ISVs to validate CoPilot Professional across a broad range of the world's leading hardware manufacturers, we ensure that our software is flexible and robust enough to meet the most demanding of corporate requirements.
Stand-alone integration alongside other apps via SDK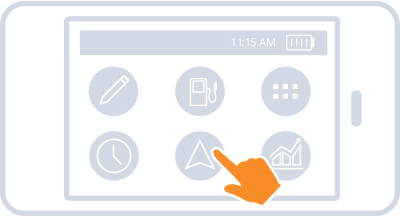 Highly configurable and scalable for any size fleet deployment
Provides total control of all aspects of navigation
Can be launched from within other applications
Embedded integration within your own apps via the CoPilot Integration Kit (CPIK)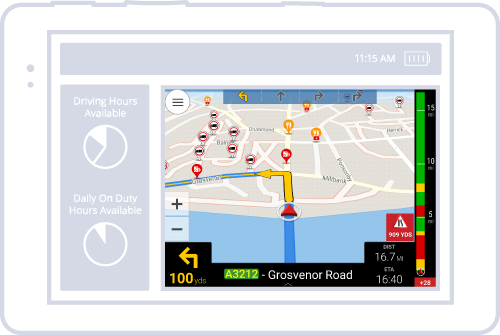 Ability to embed seamlessly within mobile business apps for Android
Ensures an excellent user experience that is effective and easy to deploy
Offers ability to overlay UX over the navigation app
Highly Engaged Professional Supporting Services
No two enterprise deployments are the same. While requirements may be similar, variations in hardware, applications and specific navigation needs require a hands-on approach to development and implementation.
At Trimble MAPS we provide custom corporate development and consultancy from an experienced global team of developers, sales, support and project management members in our organization. Working collaboratively with the customer and the partner, we provide rich pre-deployment integration and project management to deliver a successful implementation. Through this model we are proud to say we have successfully deployed over 500,000 licenses of our CoPilot Professional integrated navigation software worldwide.
Platform and Hardware Support
The CoPilot Professional navigation platform is compatible with Android, Android Xamarin and Windows 10.
Geographic Coverage
CoPilot Professional is available in 27 languages and covers Europe, North America, Brazil, the Middle East, South Africa, Australia and New Zealand.